Quality, Health, Safety and Environment

Maintaining a high standard of Quality, Health, Safety and Environment (QHSE)
management has been key to the success of SBSS
SBSS is certified to ISO 9001, ISO 14001 and ISO 45001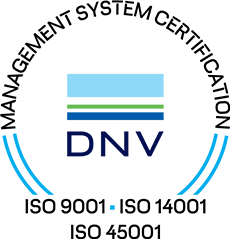 Quality

Fit-for-purpose processes and procedures are important at SBSS.

We strive to learn lessons and to constantly improve the way that we work. When clients trust the delivery of their work scope or project to SBSS they can be sure that we will listen hard and focus on getting it right 'first time'.

Health and Safety

At SBSS we are proud of our Health and Safety record and recognize this as an important industry success factor. We strive for outstanding occupational health and safety performance on a daily basis.

We maintain our Health & Safety standards through the effective operation and continuous improvement of our comprehensive Occupational Health and Safety Management System. A system which complies to the requirements of the ISO45001 standard, the ISM Code as well as to local legislation applicable to the areas in which which we operate.

Environment

SBSS acknowledges and supports initiatives that protect our world and appreciates the importance of a committed workforce to ensure that our operating environment is protected in the course of delivering our services.

Much of SBSS's business is conducted at sea in the oceans of the world, and our commitment to avoid/minimize the impact to the environment is unwavering. Avoiding pollution is of prime concern. SBSS is committed to supporting the communities in which we operate, minimizing the environmental impact of our operations and to having only a positive impact to local communities.